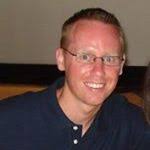 Matt Chittim brings an increasingly common background to the Lowell Running coaching mix: That of the adult-onset runner who has always had a broad-based and intense interest in athletics, not only as a competitor but as a student and a guide. Matt is a former college basketball player who went on to coach hoops at the collegiate level, and is certainly no stranger to the crucial concepts of motivation, organization, and teamwork. In his popular podcast and approach to running, he demonstrates a consistent flair for keeping things fun and interesting while still valuing excellence and rare achievements.
Matt is known for his podcast The Rambling Runner, which he launched in July 2017. Despite the formidable and burgeoning number of running-related podcasts peppering the Internet, Matt's production quickly ascended to the top of the popularity heap, claiming some 150,000 downloads per month. He reliably releases two podcasts a week, and while his topics vary, his focus is on everyday runners who accomplish marvelous things. He has also featured Olympians and elites such as Jen Rhines, Nick Symmonds and Ryan Vail. The podcast is so popular that 2004 Olympic 1500-meter runner Carrie Tollefson, herself now in the running-media business, turned the tables on Matt and invited him onto her own podcast in October 2018.
Matt, a native of Barrington, Rhode Island who still lives in the Providence area with his wife and two children, currently ranks number five all-time in games played at his alma mater, Vassar College in New York's Hudson River Valley, despite having graduated over 15 years ago. He entered college having dabbled in road racing and track thanks to a varied and enthusiastic childhood enthusiasm for sports, but never ranged above the 400 meters until "officially" taking up road racing in adulthood. Cementing his yen for guiding other people, Matt serves as an assistant basketball coach at Johnson & Wales University in Providence, where he now works full-time as an fund-raiser for the JWU athletic department. In Jan. 2019, Matt secured his VDOTO2 coaching certification.
Matt's involvement distance running has been backed by an intense passion for learning, sharing, and talking about the ins and outs of top performance. His experience on the hardwood has led him to recognize the vital interplay between putting in the work individually while appreciating the value of a cooperative venture between a coach and his or her individual player. His blend of humility, humor and scholarly aptitude is a welcome addition to the Lowell Running team. With personal bests of 19:27 for 5K and 1:32 for the half-marathon, Matt seeks to help everyday runners get the most out of their own potential, and to enjoy the process of training and competing rather than fixate exclusively on outcomes.
Education
Vassar College
Certification
VDOTO2 Coaching