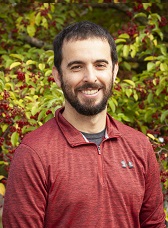 Daniel Selsky is one of the most passionate coaches in our profession. In his 10 years of coaching, he has gained experience at the youth, middle-school, high-school, college and post-collegiate levels. He is a longtime runner himself, having taken up the activity and finishing high school with times of 1:58 for 800 meters and 4:28 for 1600 meters. He then went on to compete collegiately at Florida International University, where he also later coached.
Coach Selsky also has experience coaching privately. He has coached middle-school-age students, where he has focused on general endurance and general speed. In addition to that, he has coached multiple adults who were preparing to compete in half-marathons and full marathons.
Coaching Experience
Daniel started his coaching career in Miami, Florida at Doral Academy. During his tenure he helped guide the both the boys' team and the girls' team to their respective cross-country state championships for the first time in school history. He also qualified a number of boys and girls to the track and field state championships in the mile and two-mile events.
After his time at Doral, Daniel moved on to his alma mater, Florida International University. While at FIU he coached the men's and women's cross-country teams and the distance athletes during the indoor and outdoor track seasons. During outdoor track season, he helped guide a freshman to an all-conference honor in the 10,000 meters. Daniel spent one year at FIU before moving to New York, where he was given the opportunity to lead the Hunter College men's and women's cross-country, indoor track, and outdoor track and field teams as the head coach in all six sports. He spent three years in this position and was awarded coach of the year honors nine times, and over 60 of the student-athletes on the teams he coached earned all-conference honors.
After his tenure at Hunter, Coach Selsky accepted an assistant coach position at Emmanuel College in Boston. He currently leads the mid-distance and distance groups during the indoor and outdoor track seasons, and prepared to lead the cross-country teams in 2019.
Coaching Certifications
USATF Level I
USATF Level II: Endurance