Lowell Running adds Matt Chittim to coaching staff
Monday, January 14, 2019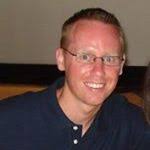 Lowell Running Co., LLC has added Matt Chittim as the 5th member of its growing portfolio of coaches. Matt is a former college basketball player who went on to coach hoops at the collegiate level, and is certainly no stranger to the crucial concepts of motivation, organization, and teamwork. In his popular running  podcast and approach to running, he demonstrates a consistent flair for keeping things fun and interesting while still valuing excellence and rare achievements. His involvement distance running has been backed by an intense passion for learning, sharing, and talking about the ins and outs of top performance. Matt holds a VDOTO2 coaching certification and is now accepting new clients [read Matt's full bio].
To book Matt as a Monthly Online Coach, click here.
To listen to his podcast, The Rambling Runner, click here.