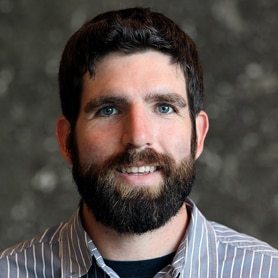 Fran Cusick is a USATF Level 1 certified track and field coach as well as a USTFCCCA strength and conditioning coach, and has a wealth of experience on the roads and the track. He currently works as a cross-country and track coach at Tewksbury Memorial High School in Massachusetts. He is also the director of the Stowe Running Camp, a highly successful and popular running camp held every summer in Stowe, Vermont. His coaching philosophy centers around patience and long-term aerobic development. His coaching influences include Jack Daniels, Arthur Lydiard, and Steve Magness. While Lowell Running is his first foray into coaching adult runners, his experience and expertise as a high-school and college coach combined with his success on the roads as a post-collegiate athlete give him a unique viewpoint from which to approach training.
Over the past five years, Coach Cusick has helped turn the Tewksbury girls' team into one of the most successful programs in the New England region. The girls' outdoor track team won the 2016 Massachusetts State Championship – the first All-State Championship in the history of the school. In 2017, the girls finished second, and Coach Cusick was named 2017 Boston Globe Coach of the Year. In cross-country, the Tewksbury girls were the State runner-ups and finished as the ninth-best team in the Northeast Region.
In addition to his great results at the team level, Cusick has coached a number of individual athletes to successful careers, including Rachel Sessa, who won a Massachusetts All-State title in the mile and currently attends Georgetown University, and Makayla Paige, who set the New England Record in the 600-meter run and finished 10th at New Balance Indoor Nationals in the winter of 2019. He also coached the Tewksbury girls 4 x 800-meter relay squad to an All-State title in 2017.
Cusick attended Lesley University, where he was a three sport-athlete in cross country, basketball, and track. He is an accomplished post-collegiate runner who competes for the New Balance sponsored Battle Road Track Club (BRTC). He was a scoring runner on a the BRTC team that finished 13th out of 60 teams at the USATF Club Cross-Country National Championships in 2015. In 2014, he ran the Boston Marathon in a time of 2:32:58, 5:50 pace for 26.2 miles. He has personal bests of 1:09:39 in the half marathon (5:19 pace for 13.1 miles), 15:08 in the 5k and 31:40 for the 10k. 
In addition to coaching, Coach Cusick has been a history teacher at Tewksbury Memorial High School for the past eight years. As a full-time teacher and coach who, until recently, was also a graduate student grinding through 80 miles per week while racing at a (relatively) high level, Coach Cusick is well aware of the challenges of training while juggling multiple different and important passions. However, with a sound training methodology, a commitment to the process and not the end results, and a willingness to be flexible, amazing things can be achieved by people who seemingly shouldn't have the time to do them. 
Running Experience
18 years
Education
Leslie University
Certification
USATF Level 1 Coaching

Marathon Best
2:32
Highlights
Finished 136th at the 2014 Boston Marathon
About Lowell Running, LLC – Established in 2016 by Olympian Ruben Sança, Lowell Running Company, LLC ( " LRC " ) is comprised of a group of experienced coaches providing easily accessible, affordable and high quality training programs to individuals and groups specializing in road races. We use long established training methods coupled with data driven analytics from a variety of platforms to help our athletes achieve their goals. We are committed to understanding our athletes' needs and providing goal-oriented training advice leading to life-long sustainable running. Lowell Running uses multidimensional training programs to bring the best out of each athlete. Our athletes are successful because we maximize our efforts in utilizing athlete focused, coach driven and science based approaches to training. Our dedicated coaches offer superior customer service and aim to create the most positive training environment for each athlete.