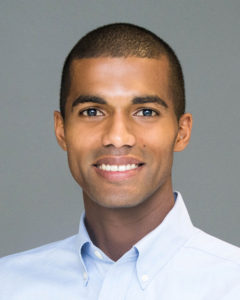 Ruben Sança – Founder/Head Coach
After graduating John D. O'Bryant high school in 2005 with modest PR's of 4:32 mile and 10:09 two mile, Ruben attended UMass Lowell, where he became a 4-time All American and 3-time New England champion in distance running. He graduated with PR's of 4:07 in the mile and 8:41 equivalent for the 2 miles. Ruben attributes most of his running success to changes in coaching and training environments, which provided better opportunities for him to explore his weaknesses and develop his strength.
After college, Ruben has continued to run locally and internationally. On the local scene as part of the Whirlaway Racing Team, he is the 2017 New England Grand Prix Road Racing title and was elected U.S.A. Track & Field New England Male Runner of the Year. Internationally, he has been selected to represent Cabo Verde at the Lusophone Games, the Francophony Games, the Ibero-American Games, the I.A.AF. World Championships as well as the Olympic Games. Ruben attributes his post-collegiate running success to his relentless passion for the sport of running. Through his love for running, he's been able to effectively balance his full time job as staff member at his alma mater and being an international athlete. In 2018 he was inducted into the UMass Lowell Athletic Hall of Fame as well as the Staff Wall of Honors.
Through his exceptional leadership on and off the field, Ruben has been recognized by many affiliations, including the Boston Red Sox, the International Olympic Committee, US Track & Field New England Association, the National Collegiate Athletic Association, the US Track and Field and Cross Country Coaches Association and UMass Lowell. He's been featured on NBC Ch.7 News, NPR's Only a Game with Bill Littlefield, the ESPN Magazine, the UMass Lowell Alumni Magazine, the Outsider Magazine, the New England Runner Magazine, the Level Renner Magazine, the Tracksmith Meter Magazine, the ACUI Bulletin and various other media outlets
In 2016, Ruben established Lowell Running, LLC with the goal of using his experience and knowledge of the sport of running to provide the same level of opportunity for everyday runners. He believes that "there are no barriers for success if you are willing to train hard and commit to your goals".
Running Experience 
18 years
Education
UMass Lowell '09 '11
Marathon Best
2:18
Highlights
Olympic Games (2012)
Top 25 at Boston Marathon (2014, 2015),
Top 50 I.A.A.F. World Championship Marathon (2011)
USATF-New England Grand Prix Champion (2018)
NCAA All American 5k, 10k, Cross Country
---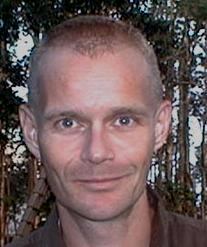 Kevin Beck – Web Content Manager/Coach
Kevin Beck, a senior writer for Running Times Magazine for over a dozen years, competed sparingly in college, recording bests of 15:51 for 5K and 32:56 for 10K. Shortly after graduating from the University of Vermont in 1992, he made the marathon his event of long-term focus, running 2:39:37 in his initial attempt at the distance in 1994. Over a period of seven years, the New Hampshire native steadily carved his personal best down to 2:24:17 – good for seventh among Americans and 28th overall at the 2001 Boston Marathon. That his development as a runner occurred almost entirely on the roads as a post-collegiate athlete gives him a world of insight when it comes to advising motivated marathoners with relatively limited or non-existent high-school or NCAA running backgrounds.
Kevin's earliest experience with coaching runners was at Bishop Brady High School in New Hampshire. In 1998, the season before Kevin arrived, the boys' team finished 18th in the State Meet, only a few slots out of last place. Kevin's knowledge and enthusiasm breathed life into a moribund program, and in 2000, the team took 4th, qualifying them for the NH Meet of Champions for the first time in anyone's memory. Kevin also coached the girls' team, which also enjoyed significant improvement. Nearly coincident with Kevin's taking the reins at Bishop Brady was his Running Times article, "How To Run Your Best Marathon — Really." This thorough treatment of contemporary marathon training — which invoked not only his own experience but that of world-class, regional-class and recreational marathoners from around the globe — demonstrated the value of devoting ample training energy to running at marathon pace.
Since 2003, Kevin has guided numerous marathoners to personal bests using the principles underscored in this still-popular piece. He has engineered dozen of training-related articles for Running Times, Competitor, Motiv Running and other publications on a variety of subjects, including hill training, tempo runs, progression runs, multi-pace training, and preparing for a range of road distances simultaneously. He has coached athletes of various ages and abilities, ranging from runners seeking to qualify for Boston for the first time to multiple Olympians, Olympic Trials qualifiers, and age-group world record holders. His chief focus today is career- and family-oriented marathoners for whom running — while a driving passion — is only one of several meaningful, time- and energy-consuming life facets.
As an athlete, Kevin set most of his personal bests in 2004 at age 34, including performances at 13.1M (1:08:22), 10M (51:33), and 5,000 meters both on the track (14:58.2) and on the road (15:16). In November of that year, he placed 2nd at the USATF National 50K Championship, averaging a shade under 6:00 pace on a gently rolling course. Now based in Boulder, Colo., he continues to compete in local events and in 2017 was third in his age group at the Bolder Boulder 10K, one of the largest and most competitive races in the U.S.
Kevin is the editor of Run Strong, a training book published in 2005, and the co-author of Young Runners at the Top, a guide for young runners and their mentors published in 2017. He has been interviewed by outlets such as New Hampshire Public Radio, RT Running, and Running Times and given talks at running clinics and gatherings around the country.
Running Experience 
34 years
Education
University of Vermont '92
Marathon Best
2:24
Highlights
USATF National Championship 50k Runner Up (2004)
Top 30 at Boston Marathon (2001)