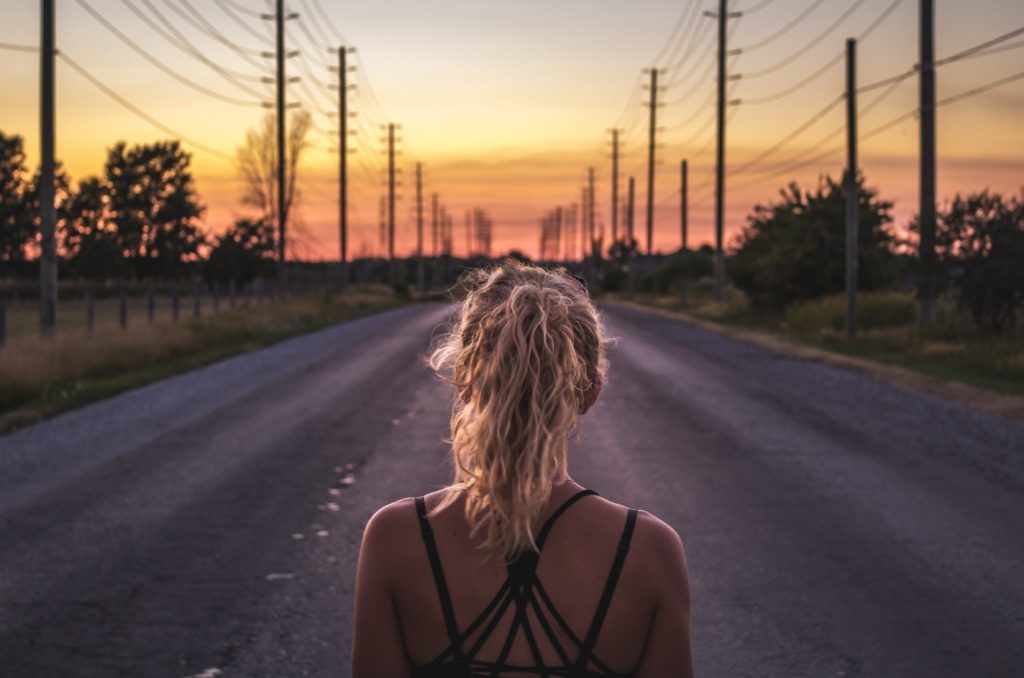 Elite-level Motivation: It's Not (Quite) What You Think
by Kevin Beck for LowellRunning.com 
Last week, I did a very hard but rewarding 45-minute structured fartlek workout here in Boulder, elevation 5,300' (give or take). My coach, a two-time Olympian and extraordinarily warm and generous human being named Kathy Butler, has a way of setting up workouts that look fairly modest on paper but turn out to be gut-busters in the execution. This one, however, looked brutal even on paper.
When we were warming up, one or two of my mates were assessing the paved loop we'd be doing the workout on, a circuit of roughly 6K on the east side of town. This loop is about as flat as it gets, but you wouldn't have known it from some of the clucking and banter. Probably the strongest athlete in the bunch was lamenting turning into a 200-meter-long "hill" halfway through the loop that would barely have been detectable using surveyor's tools. Another was concerned about the wind being in our faces in the second half of the circuit; this wind didn't even qualify as a zephyr, and if anything was welcome because of the warm-ish morning. Someone else grumbled, "I don't even know if I can #*()& do this," although no reason was given.
Although I have been a serious runner for over 30 years, this habit is not what landed me in Boulder, at least not directly. A lot of people do, however, specifically move here for the running – the "vibe" as much as the physical environment. I routinely see Olympians and national record-holders on the local roads and trails as well as in the coffee shops. There are, in other words, a lot of extremely dedicated distance runners within immediate reach.
The résumés of the group I train with are comparatively modest, with no true marquee names in the mix. But it's not a set of legs and lungs anyone would take lightly. Twice a week, I fight spiritedly alongside (but mostly behind) multiple Olympic Trials qualifiers, a former U.S. marathon national champion, and various others looking to make it to the next level. My own days of being a decent local-class marathoner are far behind me, but I draw a lot of inspiration from being around younger people who are devoting large chunks of their lives to seeing how fast they can get.
The point I am making is not that I get to pal around with very accomplished distance runners, most of them women and a few of them not much more than half my age. It's that if you perceive elite athletes as somehow being impervious to the same neuroses and motivational roadblocks you encounter yourself, you couldn't be more wrong. And if you think you're inherently less tough than elite runners solely because you don't run as fast or train quite as much, you're giving yourself one more reason to fall short without even realizing it.
I bring this up because those of you training for a fall marathon of half-marathon are presently neck-deep in some of the hardest training you've ever done. You may be going to bed tired and waking up sore, with some serious mileage on your schedule. It's probably hot no matter where you are. It can be very daunting to confront the reality of what you are doing and why.
When I was in my fastest years, I was probably about as dedicated as anyone. I did most of my training alone in Concord, N.H., where, although I had access to regular weekend training partners, I was unlikely to find anyone willing or able to do 20K to 30K runs at close to 5:30 pace. I did a lot of these efforts alone on tracks in the dark in typical New Hampshire winters, because I was teaching and coaching high-schoolers during the day. I did some truly challenging sessions in some really foul weather, freezing rain included. But at the same time, I was, to my thinking, no tougher than anyone else. I was just extending everything a little further than most people did, because my goals were different. I discovered early in my so-called career that, very reliably, about four to five miles into any marathon, I would be irrationally struck with the idea that I should quit – not just whatever race I was in, but the sport as a whole.
If you are struggling with motivation and find yourself thinking, "I wish I had his/her toughness" concerning an elite runner, recognize that you probably already do. As a rule, really fast runners struggle with the same basic motivational hurdles as everyone else. They are, however, often in external and psychological environments that are especially conducive to overcoming those hurdles. Next time, I'll address how you as an everyday runner can emulate elite runners' spectrum of motivation-boosters.
–
Photo by Seth Macey on Unsplash
The Long Run is a blog published by Lowell Running, LLC.